Yesterday we went to the Oglebay fest. We got up early and caught the parade first...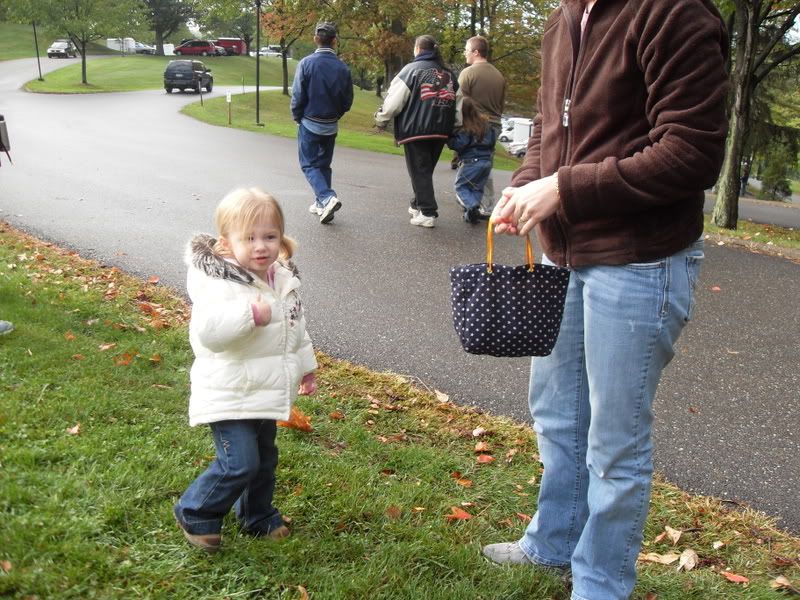 After the parade we went to where they have the petting zoo. Ryleigh LOVED the cows! They were mooing at her and she would laugh and moo back at them. The whole day she was talking about the cows. "Moo Moo"





Then at the end we went up to where they have the crafts. We did ALOT of walking. Ryleigh did so well with it all. We only carried her for a little bit here and there. When we were up at the crafts, Ryleigh decided she was hungry. I was standing with my Bobby and Ryleigh waiting for my mom to purchase an item. Ryleigh walked up to some random stranger and tryed to grab her kettle corn bag! The lady was SUPER NICE and asked Ryleigh if she wanted some. Bobby and I both said, not thats ok we will get her some in a bit. Ryleigh was shaking her head yes and looking at the lady saying "Please!" So the nice lady opened her bag and let Ryleigh take a handful, then told Bobby to take a handful for the road for her. I was LMAO! Then after that my mom saw a lday she knew. She too had a kettle corn bag that she had for her granddaughter. Ryleigh walked over and again helped herself to some kettle corn.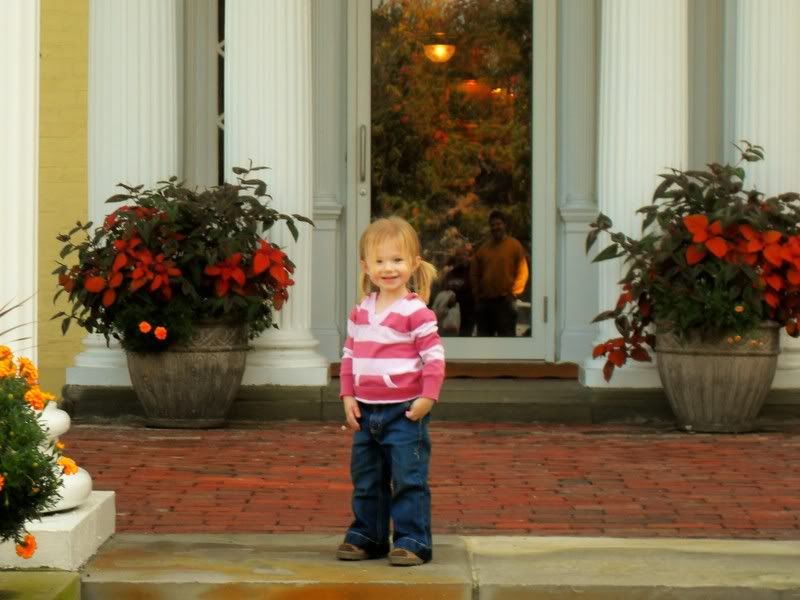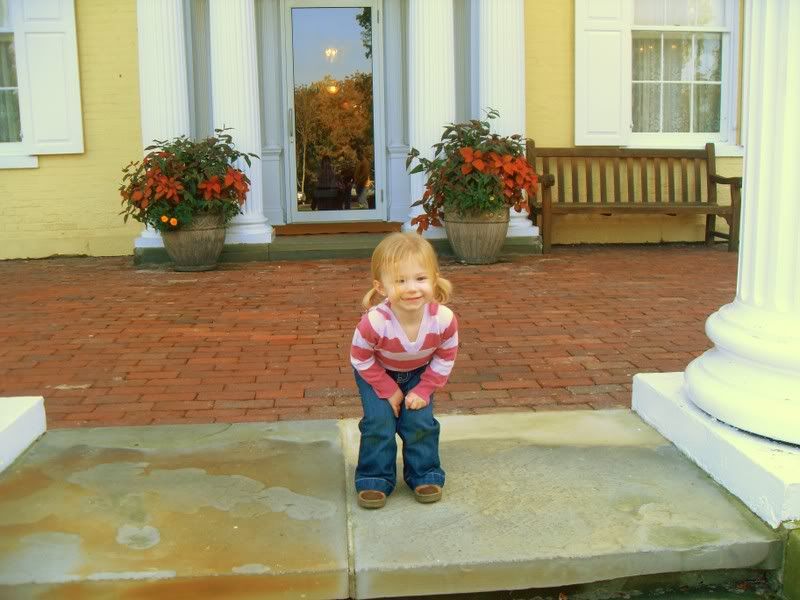 After that we came home and Bobby and Ryleigh took a nap. We went back up for round 2 in the evening and met my inlaws there. Ryleigh was so excited to "bounce bounce" (Wait till she finds out what her mamaw got her for christmas...) Then she wanted to slide, so her cousin Olivia said she would help her up. Olivia had a hard time, so I took my shoes off and climbed up. Let me tell you that is HARD! Climbing with one hand and pushing a toddler up the ladder. After the 2nd time I physically couldnt have done that again!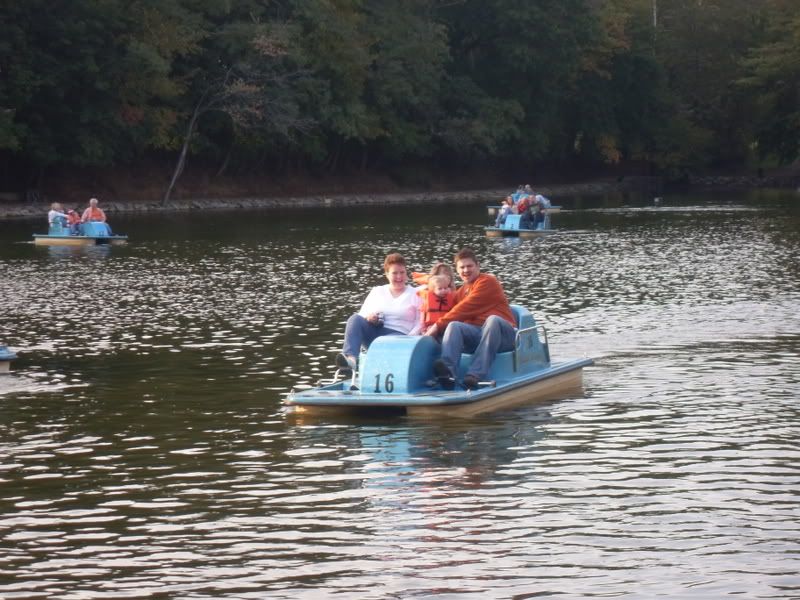 After all that the inlaws went home and Bobby and I went back to the car to prepair for "the pretty's in the sky". We got our chairs, blankets, coats, and gloves and walked up the hill to get a good spot. For 2 1/2 hrs we sat on the hill in the cold waiting for the fireworks to start. That was the absolute BEST part of the day. Ryleigh ran up and down the hill, smiling and laughing and it was awsome. When it got time to watch the fireworks I told her "Theres going to be Pretty's in the sky soon. Its going to be very loud, but its ok, mommys got you!" I told her that several times. She would say "pretty's? Sky? Youd (loud) Mama" And I would say yep, its going to be loud. Bobby and I had a bet on what she was going to do. I chose she was going to "freak out" and we were going to have to make a mad dash to the car. He thought she would be fine, and she was! I lost :(